10.2 View Deleted Contacts
People Management >> View Deleted Contacts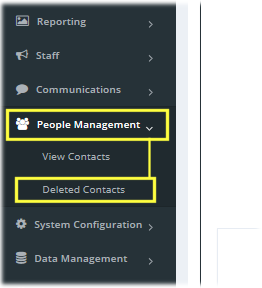 Selecting the view Deleted Contacts menu item will display the Deleted Contacts dialogue.
Not all users in REACH with have the permission to view deleted contacts.
In the Deleted Contacts dialogue you can search for any criteria of a deleted user and any matching records will be displayed in a list below the search dialogue.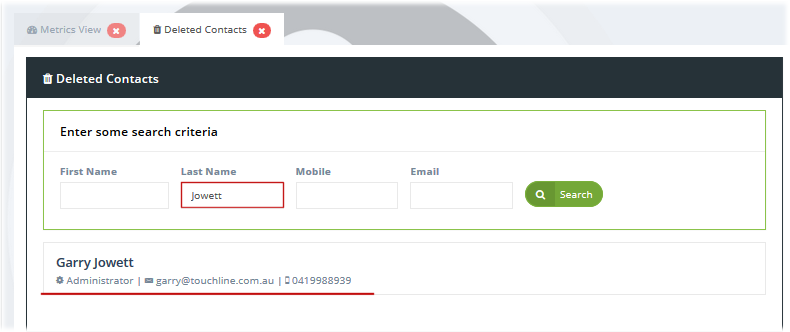 Opening the profile of a deleted contact will allow you to reset their Deleted Status to NO in order to reset the user as active in your portal.