10.1 View Contacts
People Management >> View Contacts
The View Contacts Menu will display aall of your active contacts for all Roles.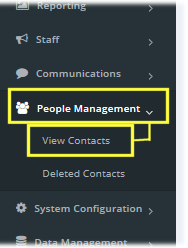 By default all of your contacts will be listed when you open this screen however you can filter your view by selecting any of the specific roles that you have created or by using the Search field to search for a name or information contained in any of the user profiles.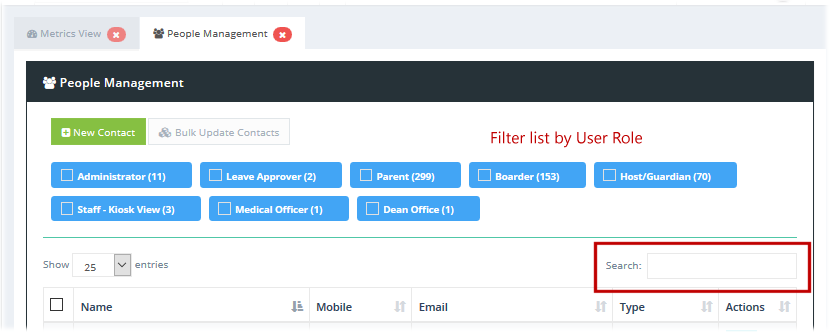 There are thirteen data management tabs available in REACH however not all of them are applicable for all users.
Information Tab
Students
Staff
Parents/Hosts
Personals Data
Address Details
Security
Metadata
Associations
Groups
Groups Managed
Identifiers
Medical
Photo
Permissions
User Defined
Quotas
*
*
*
*
*
*
*
*
*
*
*
*
*
*
*
*
*
*
*
*
*
*
*
*
*
*
*
*