Using Voyage transport types
When the Voyage module is activated there is modified user interface and behaviour in the leave creation, leave editing and leave notifications procedures.  In addition, the Transport Hub dashboard can be used to review all Voyage transport details.
Users can utilise both Standard transport types and Voyage transport types in leave request forms when Voyage is active.  The difference with a Voyage transport type is that is includes a form for the collection of additional information related to the transport type.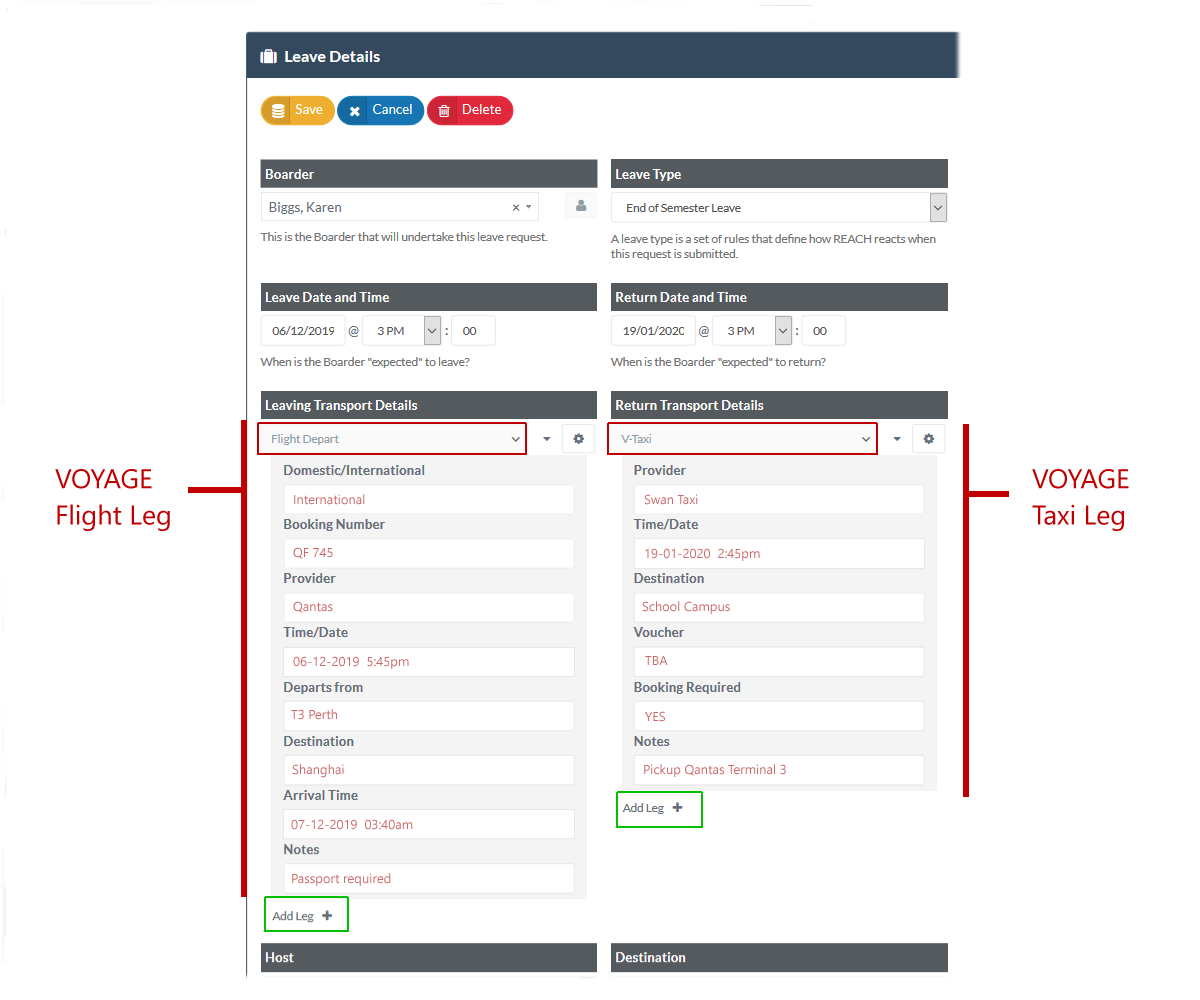 When a transport type selector is changed to a transport type that has had a voyage form configured, but voyage has since turned off, the form will display, but the user will not be able to enter data for that form.