9.1 Messaging
Communications >> View My Inbox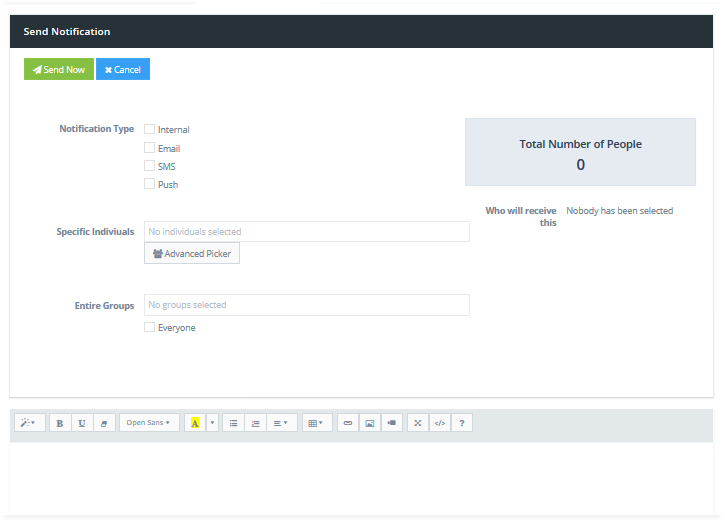 REACH provides a useful and convenient messaging capability that can be used to contact any individual user or group of users in REACH by one of four (4) methods:
  Internal Messages are messages that transfer across the REACH portal and mobile logins only.  Internal messages will appear in the "Notifications" icon in the horizontal header bar.
  Email will send am email using the REACH email server to the recipients.
  SMS will send an SMS message (If you have SMS messaging connected to REACH).
  Push messages are free messages taht are sent from REACH to the REACH mobile app.  There is no cost to these messages however receiving them is subject to the user having the mobile app installed and also having incoming messages activated in the mobile app.
Send to individuals
You can send a message to any individual user of collection of individual REACH users from the Specific Individuals selection bog.  Simply start typing a user's name and their name will appear in the search panel.
Send to Entire Groups
You can select any group of people that exists in REACH from the Entire Groups selection panel. Click on the selection panel to see the groups available for seletion.
Send to any combination of users
Using the Advanced Picker option allows you to select any group or combination of groups in you list of contacts.