35.4 Publishing Reports
You can publish report cards as a hard copy pdf file or as a PDF hyperlink in an email notification.
Publishing student report cards is done from the Scoring Matrix screen.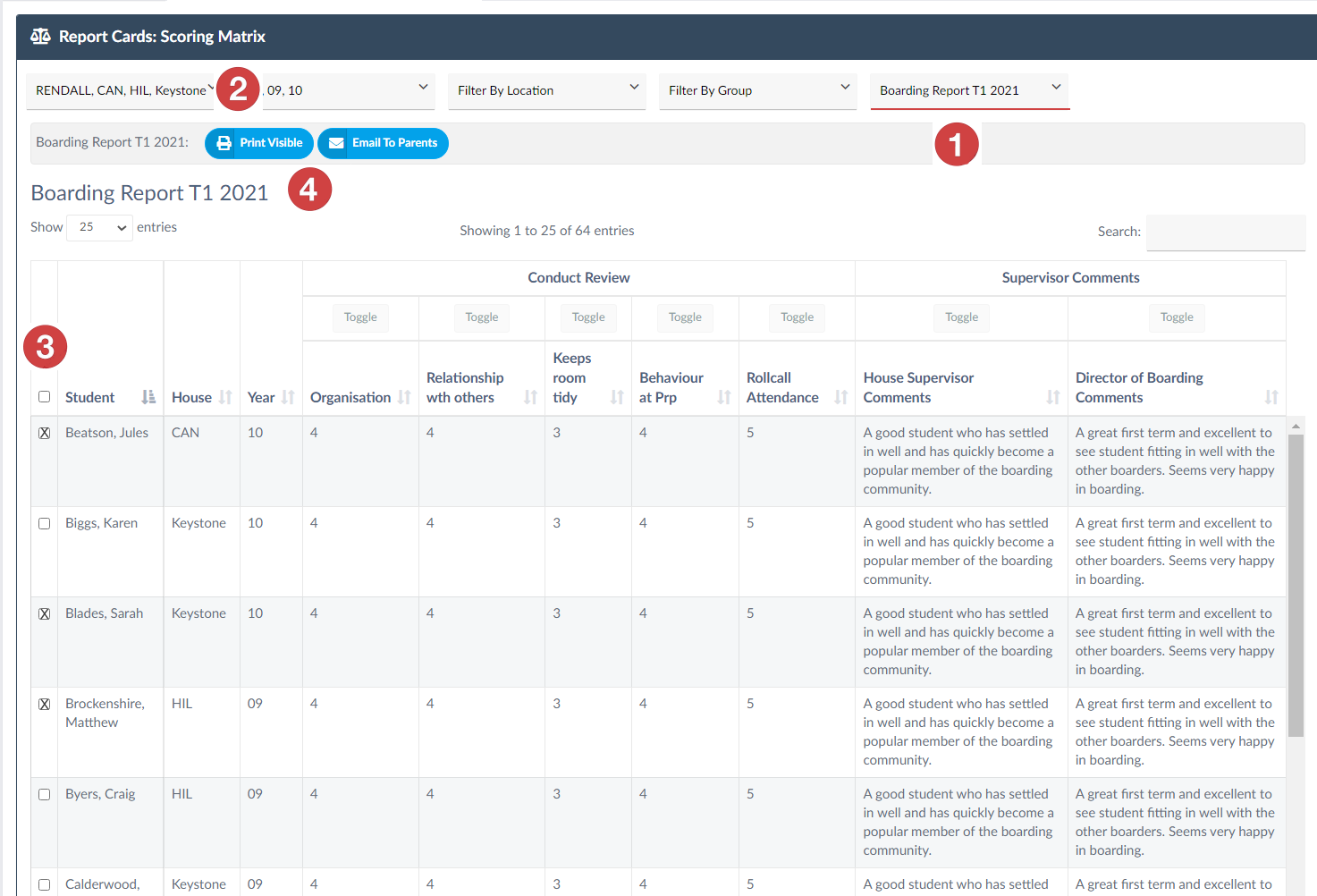 Steps to publish your Report Cards
Follow these basic steps in the Scoring Matrix screen to publish individual or multiple Report Cards.
Select the report template that you want to publish in the Select Report field.
Filter your view of students to represent the set of students that you want to report on.
You can filter your view by Year, House, Location or Group. 
Adding more than one selection will set the view to students that match all (ie: student matches at least t one item from each of the filter categories set)
Select all or select individual students from the screen view that you want to publish.
Publish to either a PDF document or publish to directly to email to the parents associated to the selected students. 
Publish to PDF document
When publishing to a PDF document Reach will publish all selected reports to a single PDF document with page separation for each student report. If you want to separate the PDF into separate individual PDF documents you can use a PDF management tool that will separate page breaks into separate documents.
Publish as Email to Parents
When publishing reports by email to parents each individual student report will be sent to the parents associated with each student.  The email will include a link to the PDF document and parents receiving the report by email will be able to view or download the document (PDF) from their web browser.  A message template for notification to the parents will appear before you send the email reports.