Show navigation
30.1 Viewing & Creating Events
There are three methods to view existing events in your system and to access the Event Management screen.  List, Grid and Calendar views make finding and managing your existing events easy.
List View
The list view provides a table view of your existing events. You can rank the view by any of the column headers and clicking on any event will open the Event Management screen.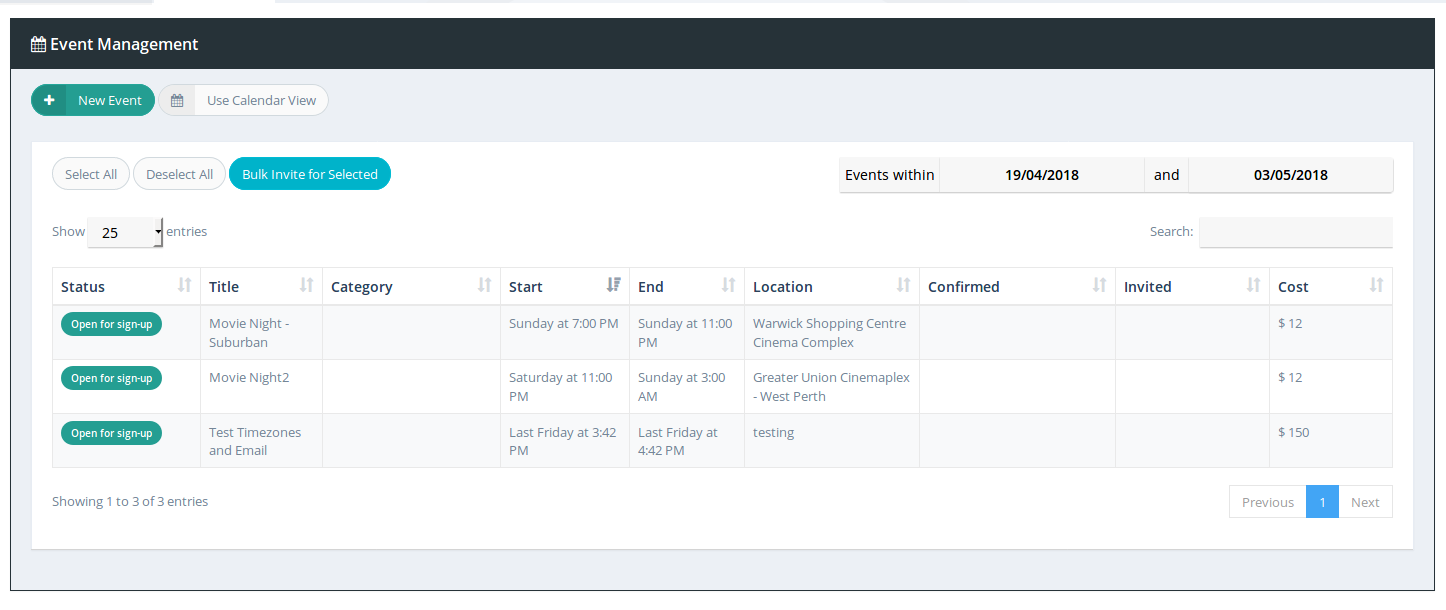 Grid View
The Grid View is a similar interpretation of your events as you list view except each event is presented as a tile in a grid display.  Some user prefer to work with larger grid formats and this format is well suited to large touchscreen displays when Events are being shared with your student population.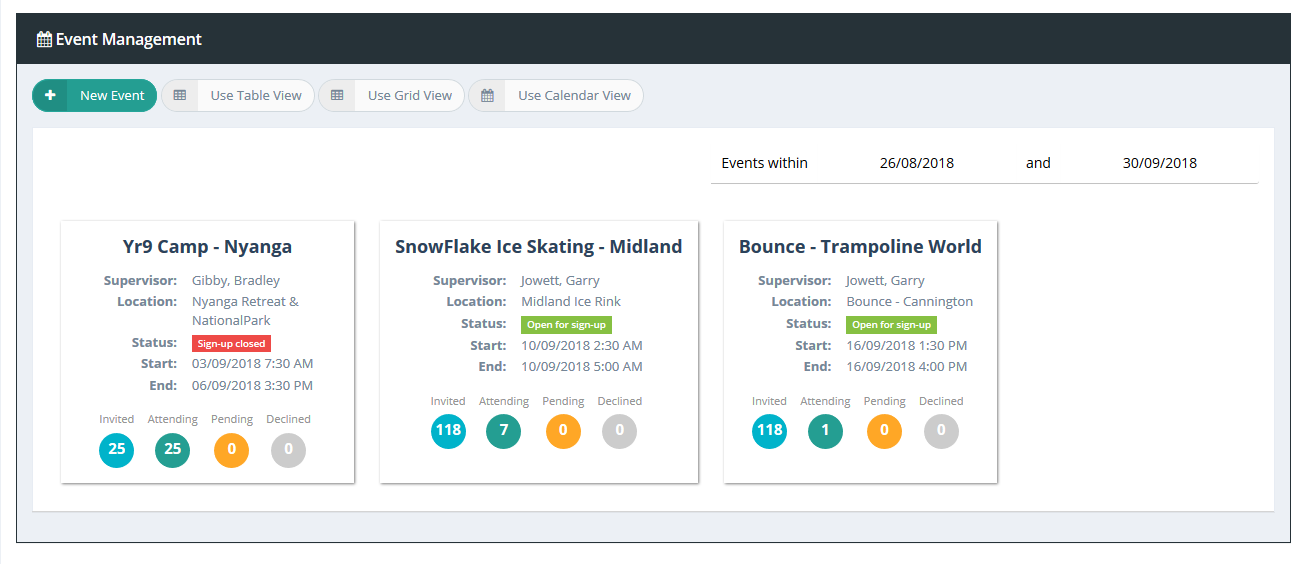 Calendar View